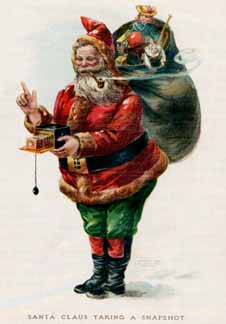 Here's a quick list of options for those looking to buy a SLR camera to get into photography, or treat themselves for being good this year by upgrading!
Tweet
Share on Facebook
CAMERAS
What brand should I choose?
I am a Nikon or Canon guy...not saying that Pentax, Sony, or Olympus make bad cameras, but I know that Nikon and Canon will always be making cameras...the others may drop their SLR's if they aren't profitable, and then you are stuck with useless equipment.
If you force me to choose, I will say go NIKON. Their flash system IMO is much better than Canon's (but canon has made some big improvements in their system, so they are almost equal). And before you say I'm only saying that because I shoot Nikon, the fact is I've shot with Canon's for years with the Telegraph. I've used both systems extensively, so I think I can bring an unbiased opinion.
I will list the various models, some info on them for comparison (megapixels, lens included, price) Prices are taken from www.henrys.com as of the first of December and are in Canadian dollars.
I have to break the cameras up into two levels-Consumer and Pro-sumer.
CONSUMER:
For those just getting into photography and want to photo general subjects, these are a good starting point. They are lower in price that should fit most people's budget, and the money you save can be spent on other lenses, flashes, etc...
If you want to get into more serious photography, you can always upgrade!
NIKON
Nikon D3100
$500 14.2mp, 18-55 VR Full HD
Nikon D3200
$600 24mp, 18-55 VR Full HD
Nikon D3300
$650 24mp, 18-55 VR Full HD
Nikon D5100
$600 16mp, 18-55 VR Full HD
Nikon D5200
$800 24mp, 18-55 VR Full HD
Nikon D5300
$900 24mp, 18-55 VR Full HD
CANON
Canon SL1
$900 18mp, 18-55 IS Full HD video
Canon T5i
$800 18mp, 18-55 IS Full HD video
Canon T4I
$800 18mp, 18-55 IS Full HD video
Canon T3I
$700 18.0mp, 18-55 IS Full HD video
Canon T3
$300 12.2mp, 18-55 IS Full HD video
Gee Noel, those Canon models all seem to have similar megapixels...what's the difference?
They are in order of latest release. The newer the are, the newer the technology. But for $300, the Canon T3 bundle is the best bang for your buck if you are just looking for a basic camera to start with. Also great for a teen starting out!
For Nikonians, for the extra bit I would be more tempted to go for pro-sumer Nikon D90 (if you can still find one) over the D3200/D5100...not as many megapixels, but a much better camera.
If you dont care about megapixels(and frankly even 12-14 is more than enough for most people, go ahead and get the older models.)
You will notice not much difference in basic specs between the D3200/D3300...because there isn't. Only big differences I can see is increased native ISO...not much else.
PRO-SUMER
You need a pro-sumer model camera if you shoot lots of sports, action, outdoors, as the cameras are more rugged, have faster autofocus and continuous drive. They also have TWO dials, one for shutter speed, one for aperture...a MUST as far as I am concerned!
If you want to make money shooting weddings, portraits, etc, you should have one of these models.
NIKON
Nikon D7100
$1500 24MP, 18-140 VR, FULL HD
Nikon D7000
$1400 16.2MP, 18-140 VR, FULL HD
Nikon D300s
$1700 12.3mp, 18-105 VR 720p HD
FULL FRAME
This camera is FULL FRAME, meaning if you have a DX lens, it will be vignetted if you use it on this camera. So if you buy it, you will have to replace any DX lenses with FX versions.
Nikon D610
$2500 24mp, 24-85
Nikon D750
$3100 24mp, 24-120mm
Nikon D810
$3500 (body only) 36mp
CANON
Canon 70D
$1700 18mp, 15-135 IS
Canon 60D
$1800 18mp, 15-85 IS
Canon 7D
$1900 18mp, 15-85 IS
Canon 7D MK II
$2500 20mp, 18-135
These cameras are great upgrades from the T3/T4/T5. Especially if you do a lot of flash photography, as Canon has finally wised up and made the pop up flash a COMMANDER! (so you can use it to control a flash off-camera...took em long enough...)
FULL FRAME
These cameras are FULL FRAME, meaning if you have a lens from a crop sensor canon, it will be vignetted if you use it on this camera. So if you buy it, you will have to replace those lenses with ones made for fulkl frame
Canon 5D MK III
$4000 22mp 24-105 IS
Canon 6D
$2500 21mp 24-105 IS
LENS UPGRADES
Most of those cameras comes with an 18-55, but if you can get a 16-85(nikon) 18-140(Nikon) or 15-85 or 17-85(canon), that will give you the perfect portrait lens as well!
That's just a bit of an overview of your options, for more in-depth analysis, head to
www.dpreview.com
.
Here's the full list of buying guides for 2013!
CAMERA BUYING GUIDE
LENS BUYING GUIDE
FLASH AND FLASH ACCESSORY GUIDE
TRIPOD AND CAMERA ACCESSORY GUIDE
FUN STUFF TO BUY FOR YOUR PHOTOGRAPHER
Share this info with your friends!
Tweet
Share on Facebook
Follow @noelchenier
---
MORE TIPS BELOW!
I hope you find these tips useful!
If so, it would be awesome if you could download the FREE version of my LearnPhoto365 Photography Assignment Generator Apps on the app store, a unique photography app that's meant to inspire you to take great photos!
Perfect for anyone taking part in a Photo 365 challenge, there are over a hundred individual assignments and hundreds of thousands of potential random ones. Versions available for iPhone/iPod and iPad, including free versions so you can try them out! Full details, including reviews and tour videos of the apps can be found at www.learnphoto.ca/apps Even if you only download the free version that would help get it up the app store lists!
---
WHERE TO BUY
I am a big fan of buying local when possible, for a few reasons.
1) You are supporting a local business
2) If you have any problems, the local people are usually easier to deal with. Buying from an out of province/country dealer, if there is a problem, you will most likely have to pay to ship it back to them. There could also be warranty issues if buying from another country
if you are in Saint John, Future Shop is your best bet as they have brought in more equipment since Applebys closed down...in Fredericton, head to Harvey Studios. (Tell them Noel sent you!) or Ivan's in Moncton.
If you want to buy online, Henrys in Toronto(also Halifax) is a great store that I've dealt with personally and for the Telegraph and had no issues with. Also Vistek.
Avoid buying from ebay, unless it is from a reputable dealer. I've seen lots of "great deals" where you seem like you are getting a whole lot of extras...but in reality, it's a bunch of extra crap. bad lenses, crappy tripods, no name brand memory cards...not worth it.
If buying something off Kijiji or craiglist, make sure you try it out. If the seller won't let you try it out, that's a good warning sign...
Once you've bought a new camera, check out some of my photography courses so you can use it to it's fullest potential! More info can be found at
www.learnphoto.ca
, on contact Noel at
noel@noelchenier.ca
Noel Chenier
----------
Photographer and teacher
Connect with Noel on
INSTAGRAM
or
TWITTER
or via
EMAIL
LEARNPHOTO.CA
Noel's online photography learning community!
http://www.learnphoto.ca
Photography Assignment Generator Apps now available on the
app store
!
Noel's Portfolio
Work Done by My Students!